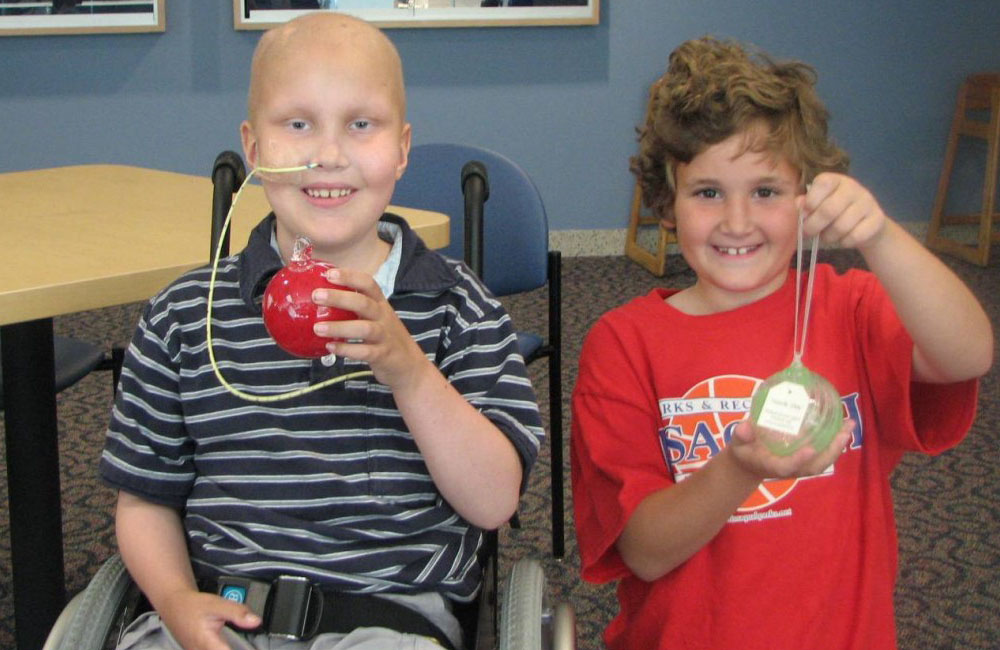 In August 2006, Skyler was diagnosed with metastatic medulloblastoma, a type of cancer of the brain and spinal column.  Metastatic medulloblastoma is a very rare type of Cancer. He started his treatment, when Natalie was finishing her initial treatment.
Skyler had the main tumor in his brain removed right away, but it had already spread to other places in his brain and spinal column. Following his initial surgery he underwent numerous surgeries, rounds of chemotherapy and 30 + radiation treatments. Skyler fought for his life with help of a great medical team and his family. His recovery was a miracle.  
When Skyler was 7 years old, his favorite color was bright red.  He asked the artists at Uptown Glassworks to design a bright red ornament with splashes of white.  The result is beautiful.
Update July 2020: Skyler is doing great! He is an Eagle Scout, likes working with 3-D printers and is working at Cascade Prosthetics and Orthotics. He is a member of Toastmasters and is working on his public speaking skills. He is even learning to drive!