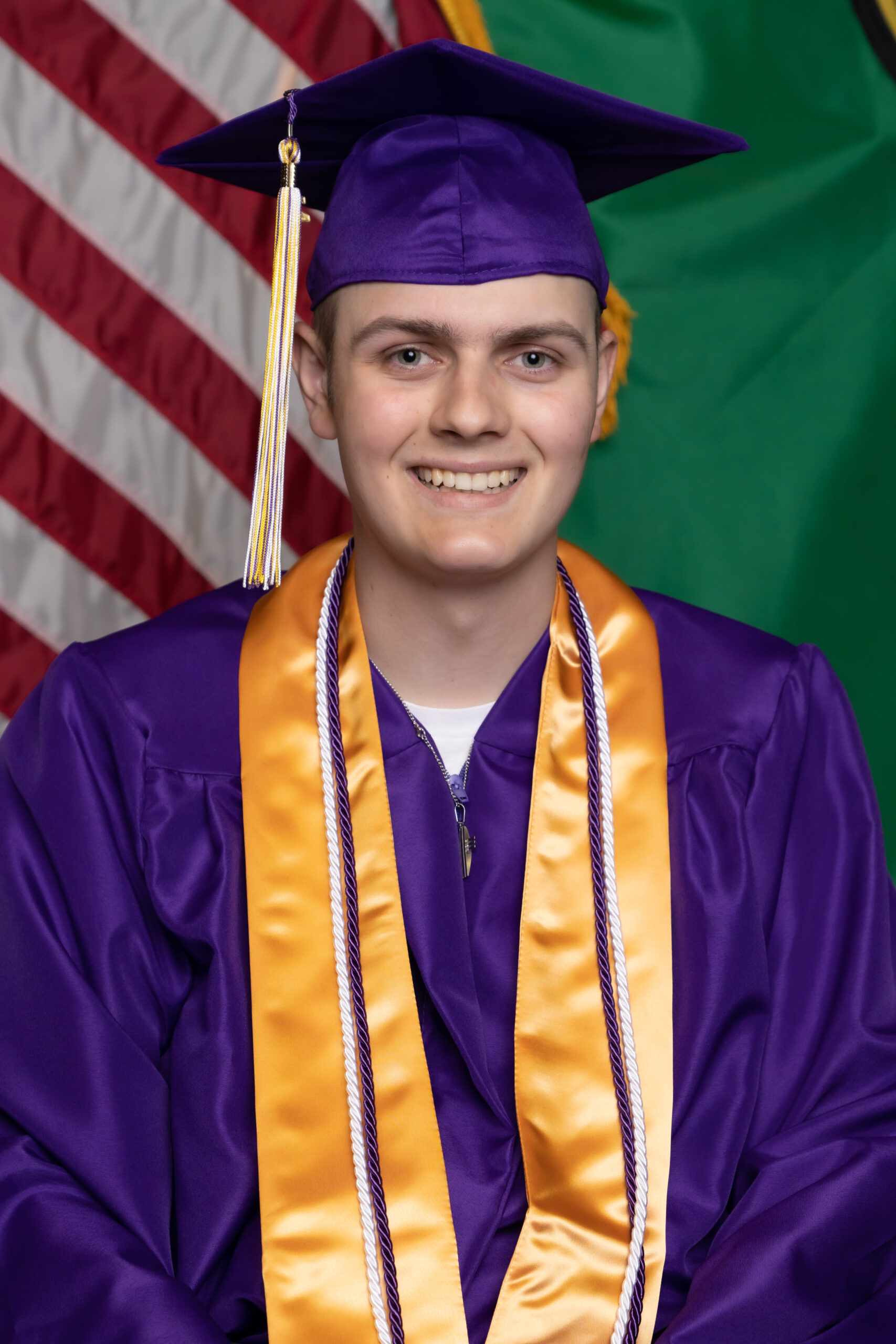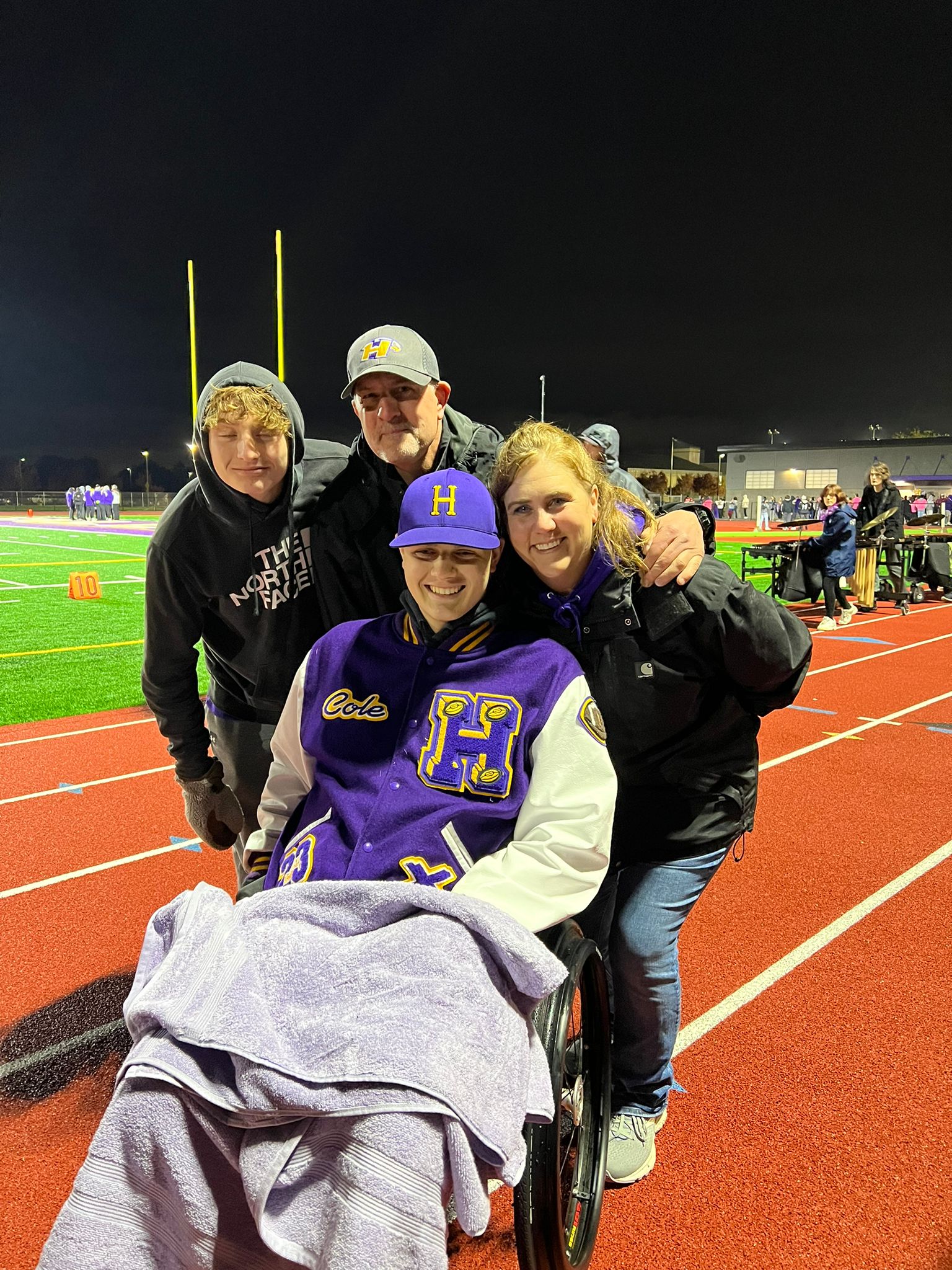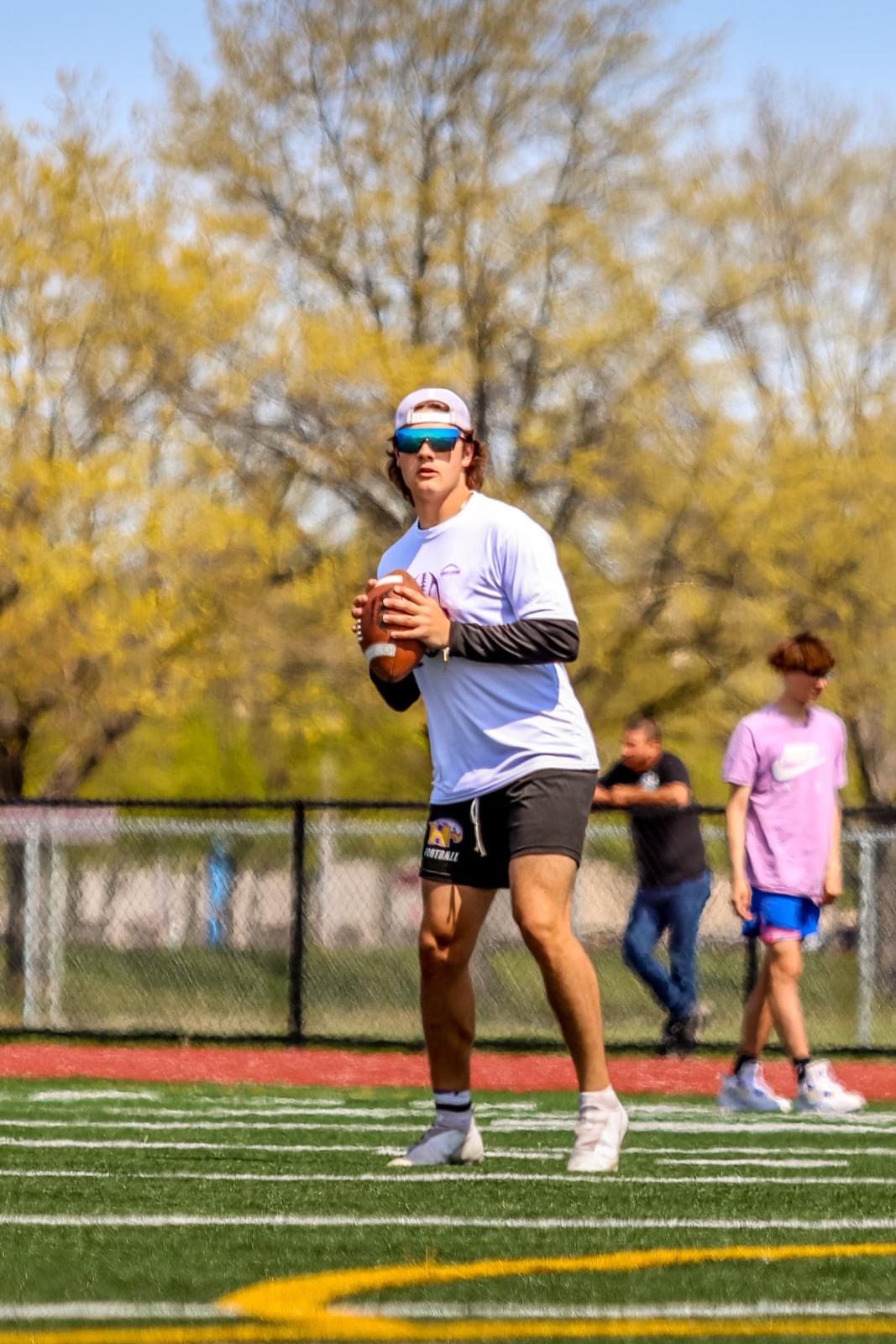 Cole is honored to be the 2023 Friends for Life Ambassador and we are honored to have him serve as our ambassador this year. One of the reasons that Cole was selected was to highlight the fact that Childhood Cancer also happens to teens as well.  
Cole was in the best shape of his life as he prepared to return to his starting quarterback position in his Senior year at Hanford High School. He had recently overcome a shoulder injury but started to have pain. His doctors suspected it was a pinched nerve and referred Cole to a neurologist.
On July 24, 2022, just a day prior to seeing the neurologist Cole became recognizably fatigued in his legs and left hand. Cole's parents rushed him to the ER, where he continued to lose feeling through his body, from his chest to his legs. After a battery of tests, it was determined that Cole had a tumor that was compressing his spinal cord between the C4 to T1 vertebrae, and he was life flighted to Seattle Children's Hospital. After immediately having emergency surgery, the surgeons sent the tumor to pathology. Three days later, Cole received a life changing diagnosis of Ewing Sarcoma.
Cole's team of doctors worked together to determine the best treatment plan moving forward, which included stabilizing his spine, starting his 14 chemo treatments and 25 radiation treatments. Over the next 10 months there were many obstacles to overcome, and Cole did it with great strength and perseverance. Cole and his family made it through and are grateful for the prayers and support of family, close friends, teammates, and the local community during that difficult period.  
Cole has had clear scans since he returned home at the end of April 2023, and was able to graduate with his class at Hanford High School in June. Life still looks very different from the days before he left for the ER. Currently Cole is adjusting to life in a wheelchair and working hard at therapy to regain as much mobility in his legs and left hand as possible. Cole's journey has just started, he and his family thank God every day that he is here and are focusing on their future together.
Ewing Sarcoma is a rare childhood cancer that is found in large bones or the tissue around the bone. As with many childhood cancers, there's still more to learn about Ewing Sarcoma and effective treatments, and we're grateful for your support.
Cole's custom designed ornaments and votives are inspired by his high school colors, purple and yellow.